Are You A Member of The VS CLUB ?
If Not JOIN NOW to Receive Your FREE 200 VS COINS, Stay in The Loop & SAVE
The
Oxford Dictionary
the defines a
BUNDLE
as
"A collection of things or quantity of material tied or wrapped up together"

And that's exactly what we have done here at VAPE STATION we have
BUNDLED
together some of our latest and greatest products for your convenience and by doing so we are also able to pass on to you significant savings.

All of our
BUNDLE
packs carry a 15% discount off the total price plus each of our
BUNDLES
includes a FREE 60ml bottle of VAPE STATION'S very own eLiquid.

Please take your time to peruse our
BUNDLES
as we are confident you will find one that suits your Vaping needs.

CHECK OUT OUR HAND SELECTED BUNDLES
BUNDLE HOME
MORE Pro Bundle's
Nikola Antares Bundle's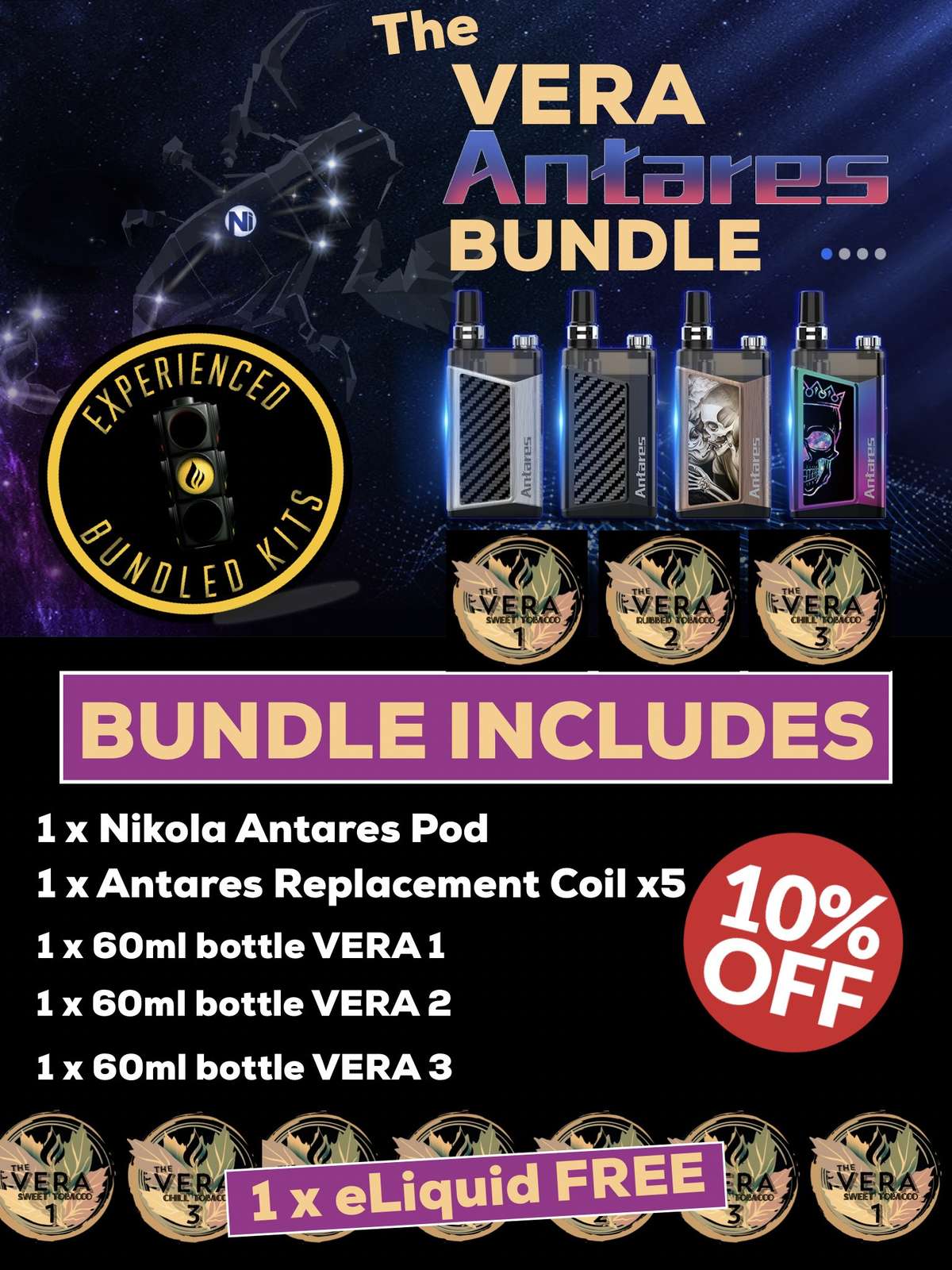 Save 10% + FREE 60ml eLiquid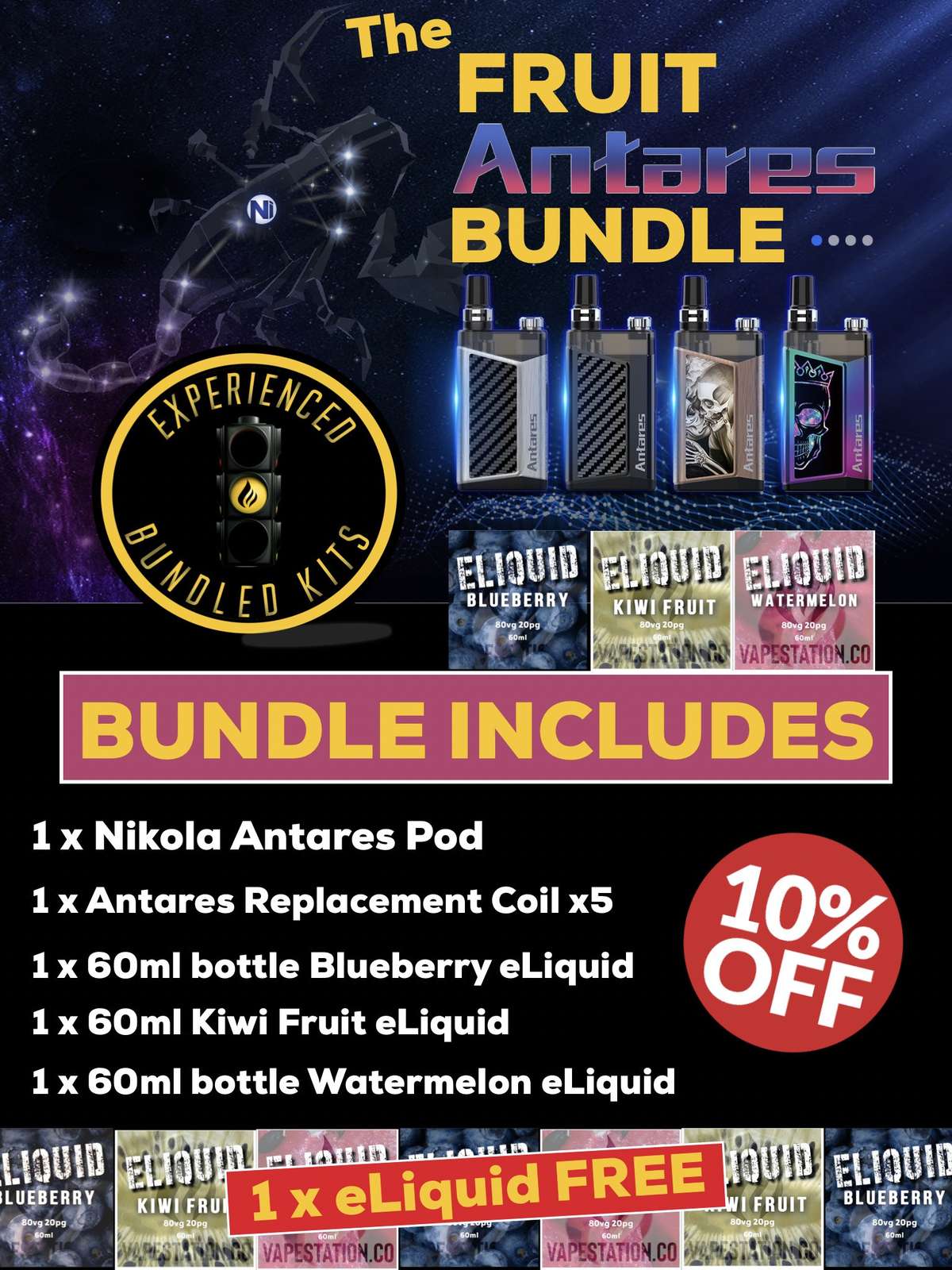 Save 10% + FREE 60ml eLiquid
Aegis X Pro Bundles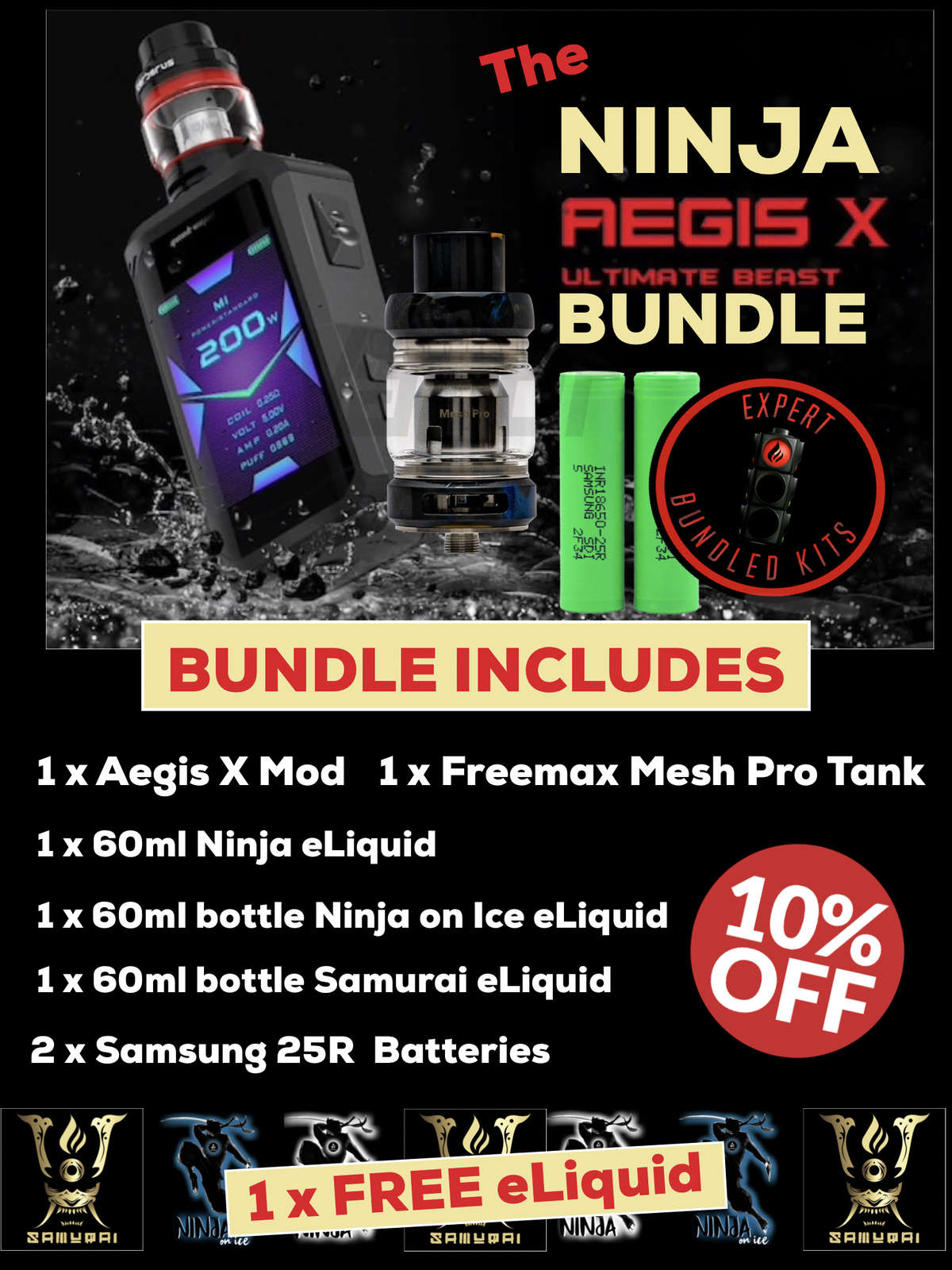 Save 10% + FREE 60ml eLiquid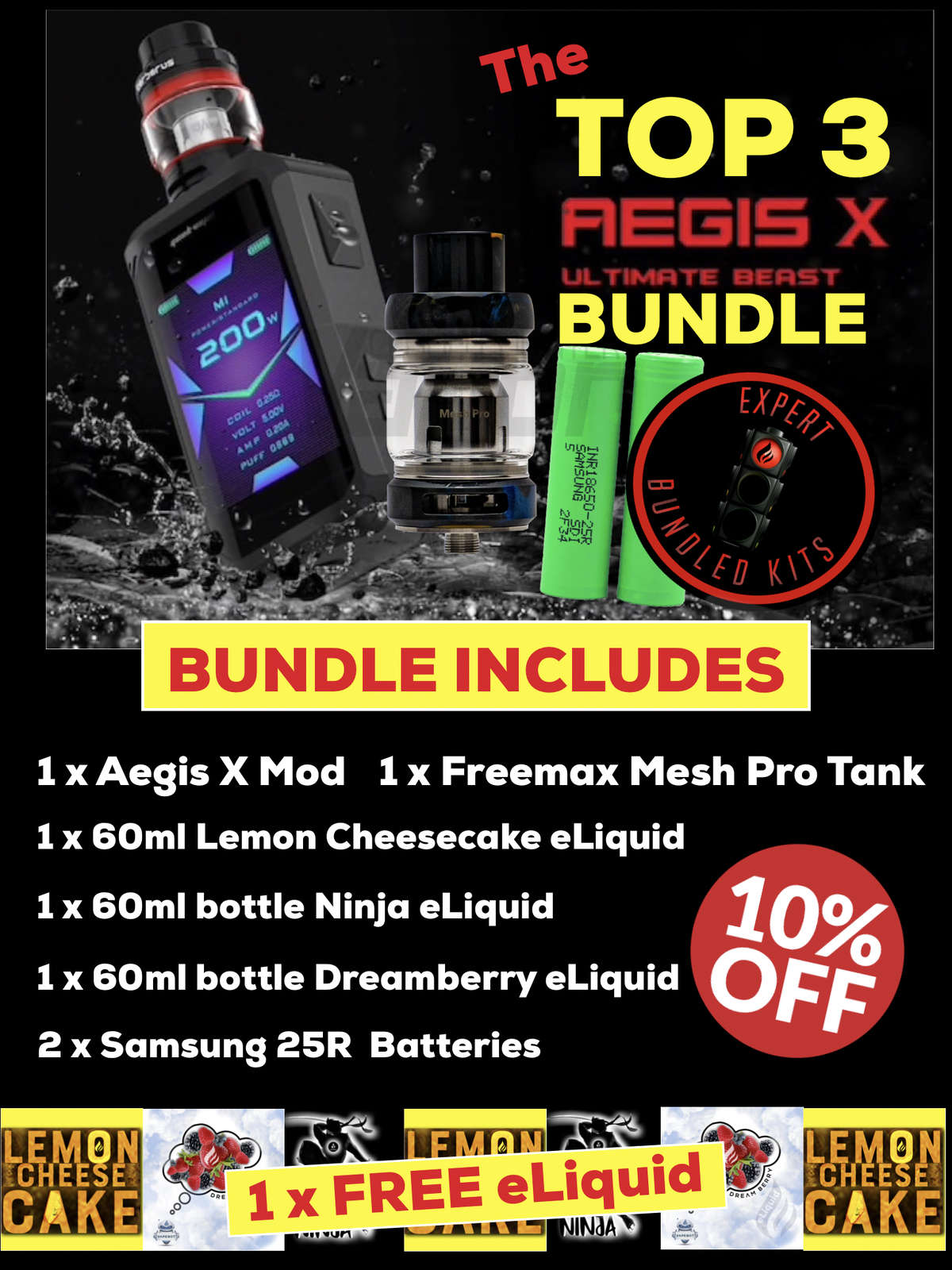 Save 10% + FREE 60ml eLiquid
THIS IS THE END OF BUNDLE SECTION
CONTINUE TO VIEW MORE PRODUCTS